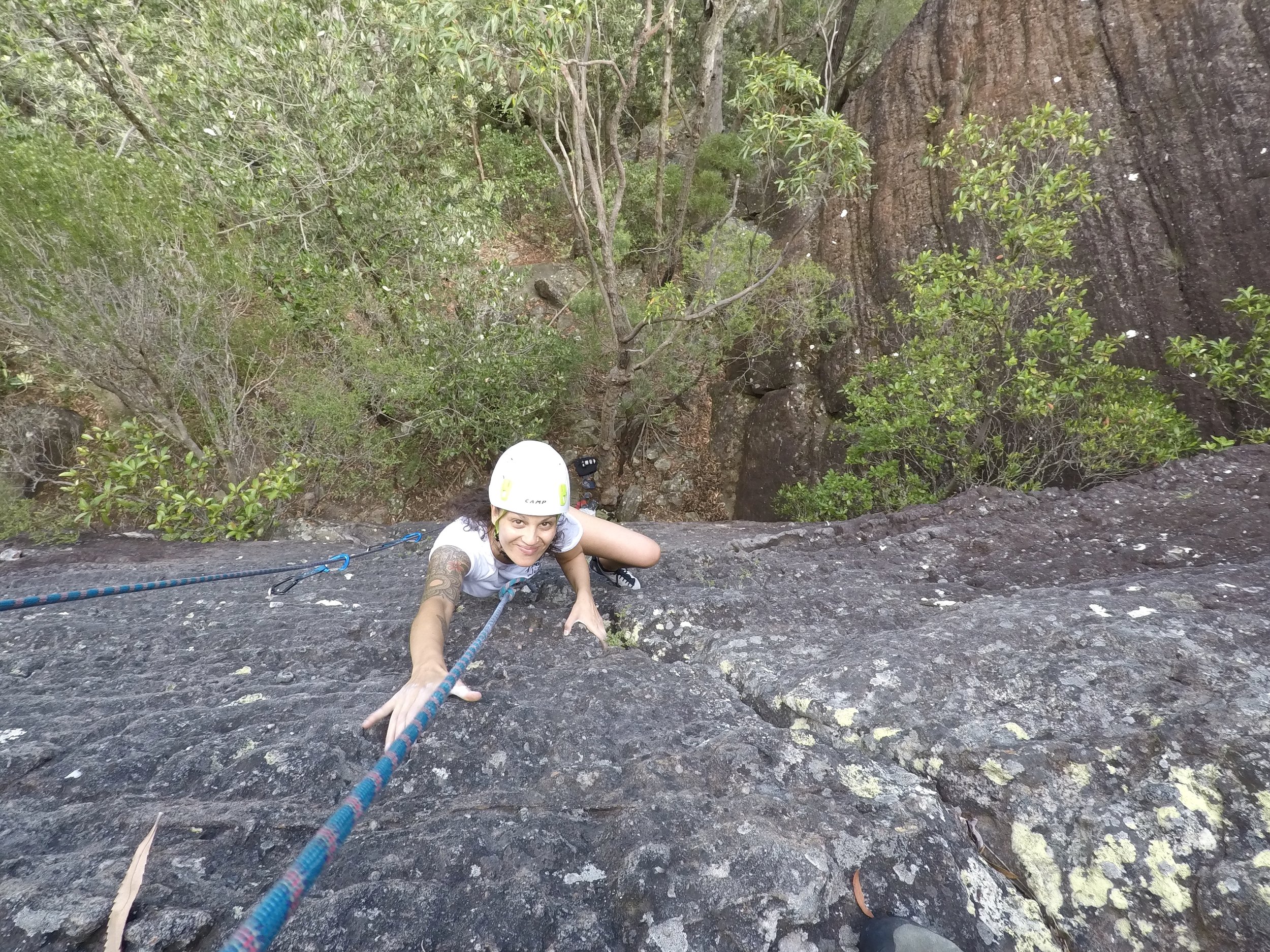 This adventure is aimed at introducing the complete novice to the amazing sport of rock climbing. Throughout the duration of the day you will learn the fundamentals of climbing which will include; basic rope work, safety skills and learning to move efficiently over rock. Choosing from the excellent local cliffs our qualified instructors will put you on the right route to becoming a rock climber.
This adventure is all about climbing and gaining valuable mileage on the rock. The aim is to develop your climbing ability and knowledge of technical rope work and safety skills.
Our instructors will take you to the best cliffs that will challenge and develop your skills.
The Rock Improver is perfect for the indoor climber who wants to gain confidence outdoors, if you're thinking about starting lead climbing but don't yet have enough experience, or if you just want to have a great climbing adventure.
Learning from experienced instructors on some of the best cliffs in Australia you will be amazed where this course will take you.
Choosing from any of the incredible local cliffs, we structure the day to suit you.
Whether ticking off as many classic sport climbs as possible is the flavour of the day, climbing traditional lines in a remote wilderness setting, taking in the spectacular views on our world class sea cliffs, or a bit of everything we have you covered!